About Us
Le Marche is a complete food store with a wide range of products ranging from basic grocery needs like staples and spices to exotic range from across the globe, along with a "BUCHERIE" offering fresh cuts of meats & seafood, palatable cold-cuts, and Chef's special marinated range.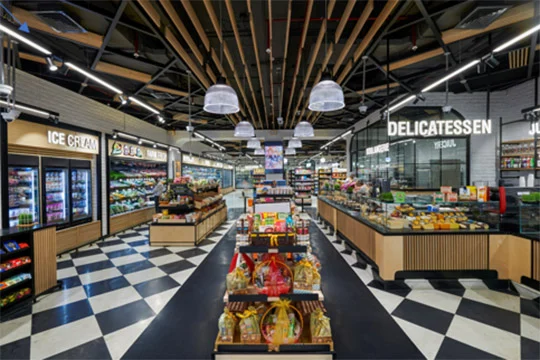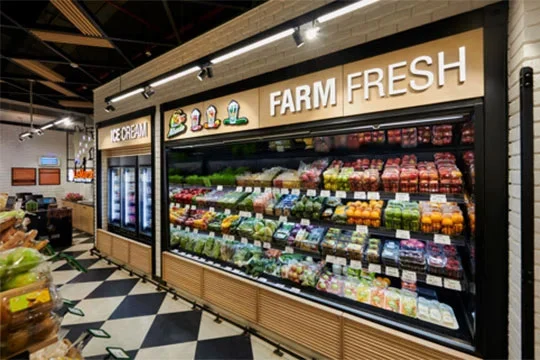 Acquired by the DS group in 2017, Le Marche has been the winner of the Golden Spoon Award for the best gourmet food retailer for two consecutive years. It is known both for the quality of the products & the in-store experience it offers. The complete range of premium fresh, frozen and marinated meats, seafood and delicatessen, are packaged and displayed in ultra-clean, hygienic conditions. The fruit and vegetable section offers both Indian and exotic fresh produce, hydroponics produce and microgreens. All non-vegetarian and vegetarian food items are stored under ideal conditions to preserve both nutrition and taste. The wide range of gourmet groceries from around the globe, beverages, ice-creams, dairy, speciality oils, confectionery, bakery, home & personal care is well complemented with the structural layout and merchandising along with various live sections and hand-crafted recipes specially curated by in-house Chefs of Le Marche, makes you feel like you are in a food paradise! Le Marche is offering good food story with its seven stores across Gurugram and New Delhi.
Conceptualised in the year 2005, it caters to customers who opt for products ranging across all price points. However, it primarily operates in a premium, niche gourmet retail market catering to the urban, well-travelled Indian consumer who admires to experiment with global cuisine understands the nuances of ingredients. Le Marche houses a variety of products that fall under the premium, gourmet division and has an assortment of 20,000 SKUs, making it one of the Country's largest gourmet food retailer.
Brand Equity
Le Marche strives to delight the consumer with a unique culinary experience and creates a space that every food lover enjoys as well as to develop unaided brand awareness through various methods to become the household name in gourmet retail.
Awards
Le Marche was awarded the Most Admired Independent Food and Grocery Retailer at the Coca–Cola Golden Spoon Awards for two consecutive years- in 2010 and 2011.